Britt has helped me twice with my photographs this month, both shoots with beautiful results! These photos are from a little (half-hour) shoot we did at uni one afternoon amongst the jacaranda flowers in the carpark.
I remember there was a big jacaranda tree that dropped its flowers all over our preschool, and we would thread the flowers onto little sticks.. because we thought it looked pretty.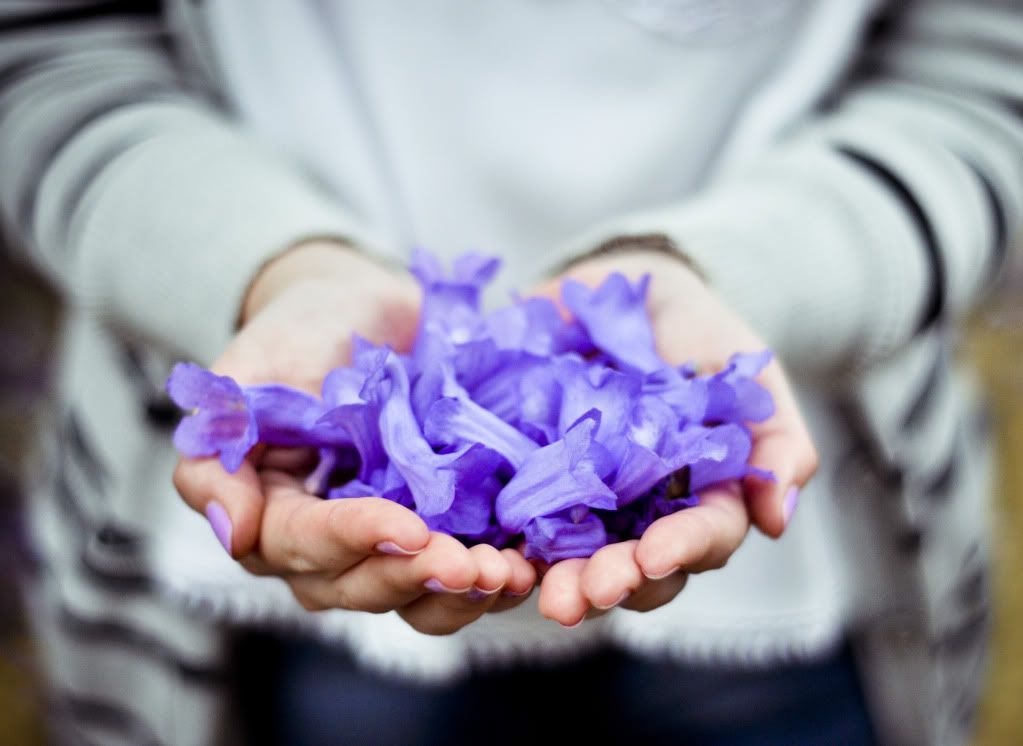 Brittney coordinates nailpolish without even realising.